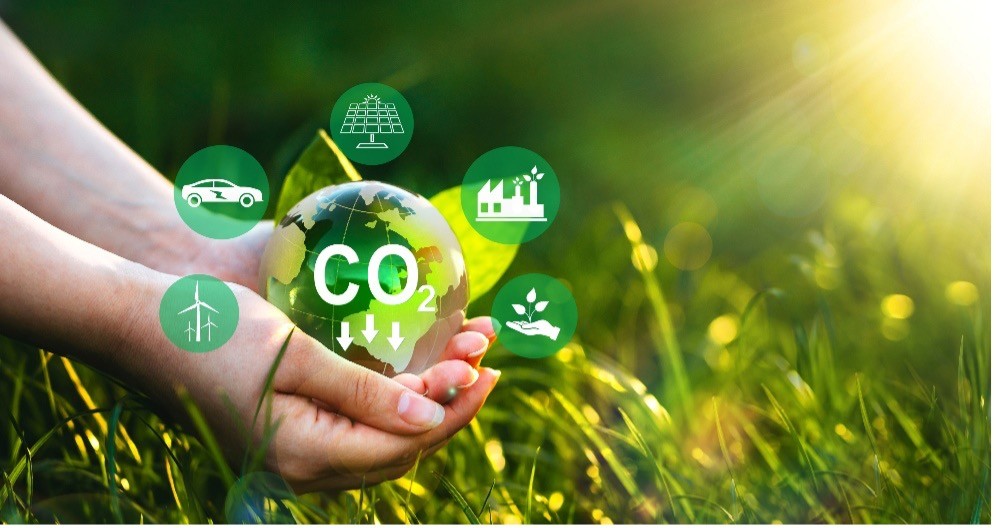 The United Nations Development Programme (UNDP) is paving the way for businesses to invest in climate action under the Paris Agreement. To this end, UNDP set up a Carbon Payments for Development (CP4D) Facility that catalyzes innovative public-private partnerships (PPPs) that reduce carbon emissions while contributing to the achievement of the SDGs. Working with countries and private sector partners, international organizations can facilitate the use of PPPs at the intersection between public and private institutions to supply green finance. 
The triple bottom line is a well-known accounting framework that includes financial, social, and environmental results as the bottom lines against which to measure a business's performance. Sometimes referred to as profit, people, and the planet, this triple intention is often difficult to achieve at scale and often remains just that, an intention – unless approached through public-private partnerships (PPPs) that have the potential to benefit all stakeholders.  
A massive challenge facing humanity today is climate change. Much work has gone into the various instruments to address it, such as the Paris Climate Agreement, with its goals of reducing emissions, building resilience and decreasing vulnerability to the adverse effects of climate change. To achieve this, countries have submitted climate pledges with the intention of strengthening them progressively. 
All 197 member states of the United Nations Framework Convention on Climate Change (UNFCCC), under which the Paris Climate Agreement was adopted, have submitted their climate pledges and are working to achieve them. A 2022 World Resources Institute report shows that 53 percent of countries climate pledges include estimates of climate finance requirements, together amounting to nearly $4.3 trillion, of which $2.7 trillion is for mitigation and $1.1 trillion for adaptation. These costs are constantly rising as climate impacts progressively worsen. It is becoming increasingly clear that governments alone cannot fully implement their pledges with limited public funds. Most emission reduction activities will need to be implemented and financed by the private sector.  
Carbon markets can mobilize significant private-sector finance  
To support the implementation of countries' climate pledges carbon markets can create an economic incentive for reducing emissions. This was primarily made possible by Article 6, which was added to the Paris Agreement at the 2021 COP26 climate summit in Glasgow. Article 6.2 specifically encourages countries to voluntarily cooperate to achieve the emission reduction targets set out in their climate pledges. In other words, a country (or countries) can transfer carbon credits they earn by reducing their greenhouse gas (GHG) emissions to help other countries meet their climate targets. A related measure under Article 6.2 creates the basis for transferring GHG emission reductions (or "mitigation outcomes") between countries. The emissions are usually measured in tonnes of carbon dioxide equivalent (tCO2e)– a standard unit for counting greenhouse gas (GHG) emissions regardless of whether they're from carbon dioxide or another gas, such as methane. 
In 2022, after countries submitted updated pledges, 81 percent provided information on voluntary cooperation under Article 6 of the Paris Agreement; 76 percent stated that they plan to use at least one type of voluntary cooperation, with the use of cooperative approaches most frequently communicated. 
Engaging the private sector in a win-win cooperative partnership  
For a green investment project to be successfully implemented through a PPP, it must be commercially attractive for the private sector. The Norden study on Public-Private Partnerships for climate finance highlights that not only must responsibilities and risk-sharing be clearly defined, but projects also must provide a financial reward for businesses. Such requirements can be well embedded in Article 6.2 cooperative approaches, where a robust policy and regulatory framework provides the necessary risk mitigation measures at the policy level.  
In many developing countries, UNDP works with the public and private sectors to enable and facilitate innovative, effective, and context-sensitive ways to stimulate and scale up investments and finance for a green transition. One of these approaches involves finding new and innovative partnerships between stakeholders to bring about that triple win. Within this framework, UNDP set up the CP4D to catalyze innovative public-private partnerships that reduce carbon emissions  
while contributing to the achievement of the SDGs. In this market-oriented approach, a private or state-owned enterprise must first identify and invest in a market opportunity that provides a product or service while contributing to a country's climate targets and reducing the country's GHG emissions. This could be anything from developing a new composting plant to launching an e-mobility transportation service to improving the insulation of buildings. Once the initiative has demonstrated proven success in reducing carbon emissions, it can receive an ex-post subsidy of its initially invested capital from the Facility. 
Financial ex-post incentives like these can be a trigger for the private sector to accept investment risks in new, green technologies. Such enablers will overcome widely acknowledged barriers to successfully establishing PPPs for climate and green investments, namely "uncertainty about the implementation of the institutional and financial channels established by climate negotiations." A well-defined and fully operational Article 6.2 framework also can contribute to overcoming the cultural differences between public and private entities since private institutions often consider PPPs to be too bureaucratic to realize and not sufficiently profitable. Determining the agreeable price per tCO2e as part of negotiating the PPP agreement while referring to the roles and responsibilities defined in the Article 6.2 framework is a success factor for private sector engagement, as can be seen in first successful PPPs such as in Ghana. 
All key ingredients required for successful PPPs are also critical conditions in Article 6.2.  For example, stakeholders should be engaged early in programme design and remain engaged throughout its implementation. Furthermore, capacity building for the public and private sectors is needed to ensure a deep understanding of the respective responsibilities and timelines to achieve the mitigation outcomes which contribute directly to the country's climate pledges. 
Frank Beckers and Uwe Stegemann emphasize that policymakers and private developers must align on how they consider—and price—risk to build more innovative public-private partnerships.  This can be challenging given the historically different risk cultures among the public- and private-sector participants. Yet, the potential gains will justify the effort.  
Ghana's Carbon Market Framework facilitates a PPP on municipal waste 
UNDP strategically partnered with Ghana on Article 6 shortly after the signing of the Paris Agreement. International collaboration, facilitation, and support through international organizations, such as UNDP, can help to make Article 6.2 a reality at the scale needed for a speedy green transition. 
In 2019, Ghana engaged in voluntary cooperation under Article 6.2 of the Paris Agreement and consequently signed bilateral agreements with Switzerland, Sweden, and Singapore. One of the critical conditional commitments in Ghana's pledges was to adopt alternative urban solid waste management. A conditional commitment means that the measure requires international financial support to be implemented. Therefore, IRECOP, a leading waste management service company registered in Ghana, set up the PPP with the Environmental Protection Agency Ghana to implement a carbon program that will enable IRECOP to process more than 1,000 tons of Municipal Solid Waste daily. The PPP is embedded in Ghana's Carbon Market Framework, which defines the policies, institutional responsibilities, and technical standards to successfully promote private sector participation in carbon markets. This critical policy framework was established with support from UNDP. The program is innovative because it will transition Ghana's waste sector from a disposal-driven one to enhanced composting and recycling.  
Most importantly, the arrangement established a new partnership between Ghana's public and private sector actors. The partnership enables the adoption of sustainable waste management solutions across the country, resulting in many social and environmental benefits. The partnership will catalyze private sector investment into Ghana's climate pledges, open the doors to commercial waste projects, and empower national businesses to drive climate actions. However, until composting is established in Ghana, only additional financial incentives, such as carbon revenues, can make composting facilities financially sustainable.  
The objective of the PPP in Ghana is fully aligned with the foundation of a cooperative approach under Article 6.2 on public oversight, which allows for funds to be transferred under public oversight.  
Rising potential for upscaling and replication 
The approach to using PPPs as "the intersection between public and private institutions to supply green finance jointly in a cost-effective way" and to unlock more significant flows of private investment in low carbon and green infrastructure, such as in the case of Ghana, is increasingly receiving global attention. PPPs are particularly successful in countries where institutions are strong, and protection of investment and dispute resolution mechanisms are in place. While public finance will continue to play an essential role in creating enabling conditions that allow countries to leverage and guide green investments through appropriate risk allocations, it is limited and expects the private sector to scale up. According to a study by the Asian Development Bank, PPPs are particularly effective where the "private sector alone has been unable to mitigate externalities." Like in Ghana, a PPP can be vital to accelerate a green transition to combat climate change. In Ghana, the details of sharing the rewards were carefully spelled out. As an organization with a long legacy of trust, UNDP was instrumental in designing and facilitating the implementation of the rewards-sharing instrument.  
UNDP is the trusted facilitator each step of the way for the implementation of Article 6 - from early-stage awareness raising and identification of institutional and policy gaps to establishing robust institutional, policy, and accounting frameworks and fee structures, UNDP is already supporting several countries around the world to become ready for Article 6.2. implementation. The private sector is equally in need of guidance and support to navigate the complexities of the new carbon market mechanisms. Once the public and private sectors have established a partnership, UNDP, with partnership being at the heart of what we do, accompanies all partners during implementation, helping to navigate the pitfalls.  
 
---
About the author  
Alexandra Soezer is the Carbon Technical Advisor at UNDP, where she manages the Article 6 Readiness Programme and Article 6.2 Development Services for Internationally Transferred Mitigation Outcomes (ITMO) generations and transfers. Previously she managed MDG Carbon, UNDP's corporate framework for carbon finance and served as a technical expert responsible for the negotiation of Emission Reduction Purchasing Agreements for the Austrian government's carbon purchasing program. She tweets at @ASoezer and is available on LinkedIn 
For more information on UNDP's CP4D Facility, click here.