Editor's note:
To learn more about the ideas and findings of Dirk Salmons' new book International Organizations Revisited, register here for the book panel this Friday, Feb 18, 1pm ET (hybrid) 
February 14, 2022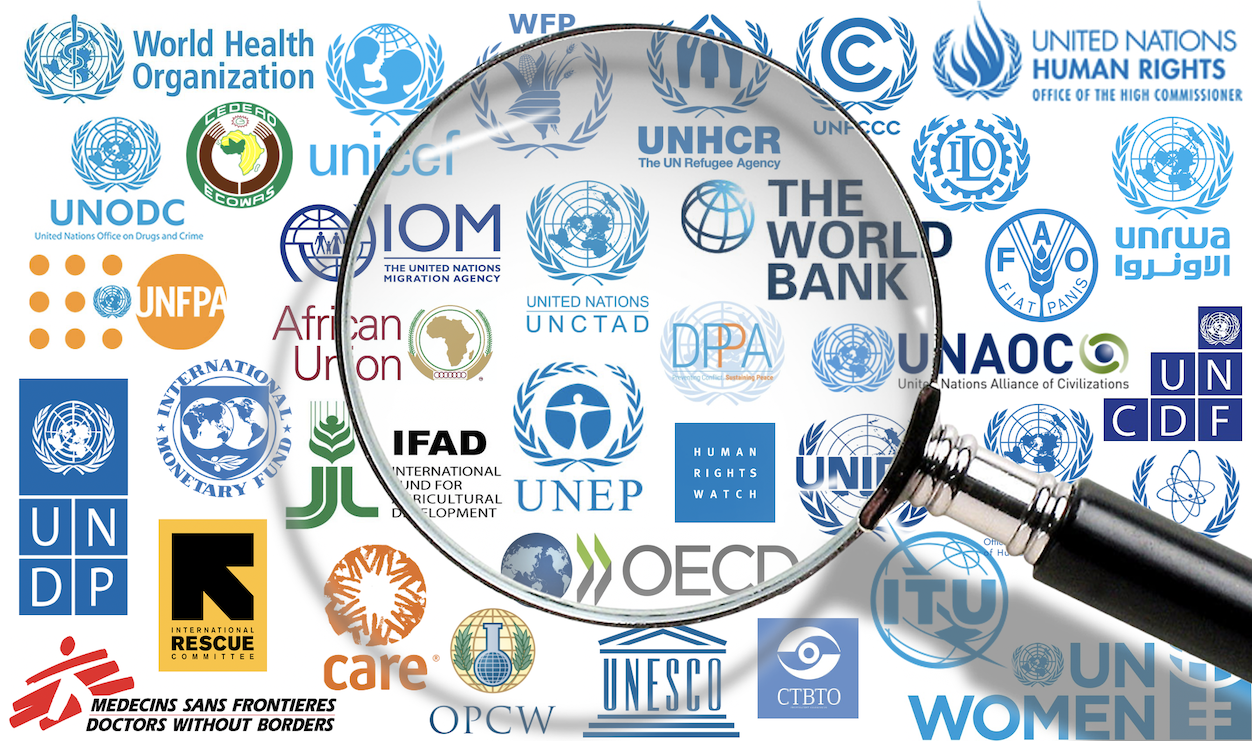 This morning, as I scrolled through the New York Times over a cup of coffee, a headline caught my eye: "Rising Food Costs a Serious Threat to World's Poorest". Déjà vu: I was back in Rome, 1970, at my first job with the Food and Agriculture Organization (FAO), after a few exploratory years in the Dutch foreign office.
That was the time when FAO took the lead in framing world hunger as a challenge of global poverty – pushing its own member states to acknowledge that often a lack of access to food caused famines, rather than scarcity. A painful shift of perspective, as it raised fundamental questions of equity and even of post-colonial exploitation. It was the then Director General of FAO, Addeke Boerma, who had the guts to confront the countries that had elected him, which won him a grudging respect as well as a second term.
And one question was as important then as it is now: what role can international organizations play to address key concerns around the globe? Where can they act independently from the political processes that they answer to? And where do they fail? The pursuit of these questions led to our new book International Organizations Revisited: Agency and Pathology in a Multipolar World (Berghahn, 2021).
IOs intermediary role starts with the UN charter
What struck me already fifty years ago was the extent to which an international organization could develop a voice of its own, rather than parroting the insipid consensus of its member states. And much later, when I finally read the Charter of the United Nations, it dawned on me: Article 7 establishes the UN Secretariat as a principal organ of the organization, a co-equal of the Security Council and the General Assembly – giving it the right to speak truth to power. More than that: Article 99 sets out that the head of that Secretariat, the Secretary-General, is not just a decorous CEO, but endowed with political agency, with the authority to "bring to the attention of the Security Council any matter which in his (sic!) opinion may threaten the maintenance of international peace and security." This transforms the Secretary-General into an independent advocate, speaking for the Charter's "we the peoples". It seems as if the member states were meant to appoint someone to serve as their conscience, as their better self.
We have indeed seen such courageous and independent Secretaries-General. Dag Hammarskjöld set an example, venturing further than member states had expected in tackling the Suez crisis and the civil war in the Congo (where he was most likely murdered at the behest of stakeholders in the lucrative mining industry). We have also seen how Kofi Annan told the Security Council outright that the US invasion of Iraq in 2003 violated international law (and he also paid a high price as his reputation was slandered).
International Organizations can act semi-autonomously
What has fascinated me ever since is how international organizations, both governmental and non-governmental, can go beyond the confines of their design and the control of their creators, evolving into semi-autonomous entities with their own brand, voice, global presence. This may be less surprising when one thinks of NGOs, such as Doctors without Borders, but it is remarkable to what extent governmental agencies such as UNHCR, UNICEF, the World Food Programme or the World Bank, to mention a few, have gained an image and an identity that obliterates their founding member states.
Only recently, in the fall of 2021, the director of the World Food Programme, David Beasley, challenged the world's billionaires, and in particular Tesla's Elon Musk and Amazon's Jeff Bezos, to "step up now, on a one-time basis", to help avoid famine. This led to a heated exchange, mainly on Twitter, between Beasley and Musk – with Beasley in fact stepping up, acting as the autonomous and fierce voice of an independent enterprise, not as the director of an intergovernmental agency overseen by a board of member states.
The governance structure of IOs matters
What fascinated me even more, during the decades that I worked inside several of these bubbles, was how they manage on the inside: how they relate to their governance structure, how they deal with the people they are meant to serve, and especially, how they direct and control their own networks, staff, and resources. When organizations have agency, they may also develop pathologies. How do they address the inherent contradictions and conflicts?
Governmental and non-governmental IOs share such an odd intermediary role where they are caught between hammer and anvil: on the one hand their formal mandate and resources (provided by member states, boards and/or donors), and on the other the concrete needs of their clients. Let me illustrate this: what if the board of a major NGO does not want it to work on both sides of a conflict zone, because one side is considered exceptionally evil? "What if donors find out we are feeding the Zombies?" But that NGO sees innocent women and children starving or in need of health care on both sides of the conflict, and insists on acting by its humanitarian principles. Donors withdraw. What is to be done? The NGO will speak up, mobilize media, try to rattle its founders' conscience – it may even turn against its own board, assuming an independent stance.
Or another example: the World Food Programme faces a lack of funding, and cuts the rations it distributes in a conflict zone. It has moved supplies into a few major storage sites, carefully measuring out what is left. Traders and war profiteers hoard the remnants of the last harvest, and desperate crowds attack and overpower the WFP storage sites. The people whom you most want to help suddenly see you as their enemy. Should WFP turn its anger at these ungrateful beneficiaries, or at the stingy and uncaring member states who have cut down on funding? No matter what, WFP now has to wield its agency independently, pleading with donors and pacifying its clients…. Challenging billionaires! It is no longer just an instrumental tool of its formal principals.
What we can learn from management studies for the functioning of IOs
Some twenty years ago, Professor Dijkzeul, who was then at SIPA, asked me to contribute a chapter to an edited volume Rethinking International Organizations (Berghahn, 2002). I wrote about the internal contradictions of management at the UN, and that, in turn, tweaked my interest in organizational theory. Nearly two decades later, in discussing with Dijkzeul how rapidly the entire understanding of international organizations had broadened and evolved, we still noted gaps in the research on their management and on their role as an intermediary between a decision-making and funding North and initiatives taking place on the ground, in the Global South. We also noticed that virtually no books discussed the whole managerial range from international funding and top-level diplomacy and decision making to internal management and implementation in the field. So, we decided to encourage such a broad range of research by inviting several scholars to examine and describe how international organizations function, how they fail, and how they succeed in their own purview.
The result of this initiative has now been published: International Organizations Revisited, Agency and Pathology in a Multipolar World (Berghahn, 2021). In its introduction, we provide a detailed overview of the way in which the thinking about IOs has evolved, the initial focus on the role of the governing structures, and the attention paid to their functioning. Yet, we note that much more could be said about the degree of autonomy that many organizations demonstrate and about the gap between the preferences of states and those of IOs. We also argue that IOs do not flounder around in a state of anarchy, but rather have developed tight and extensive networks where they cooperate, extending their autonomy. Moreover, while many are set up for a functional/issue area (e.g., health care, food), the most interesting politics take place at the edges of those issues, or among them, where they interact. Human rights, gender, environment, development cooperation and humanitarian action all cut across various issue areas, functional and conceptual.
The details of decision-making processes are key to understanding IOs
Various chapters of the volume shed light on these questions from different perspectives. Several hone in on decision making. How do these networks of multilateral diplomacy and international organizations function, what do they contribute? How will the UN system be able to finance its Sustainable Development Goals? How, and from where, do the norms emerge that define these goals? Some chapters combine international decision making with internal management: How does the UN square the circle of merit and patronage as it manages people? How does UN culture contribute to fraud and corruption? In these chapters, it becomes apparent that there are often latent tensions between governments and the organizations that they created: struggles about control, resources, the limits of mandates. We identify such unresolved internal tensions as the root causes of pathological organizational dysfunction.
What determines the implementation by IOs?
Other chapters look at implementation. What explains the lack of local participation in the UN's program approach? How do NGO practices mediate human rights? What was the fate of NGOs trying to normalize the conflict between Armenia and Turkey? What happened when donors tried to influence civil society in Bosnia and Herzegovina? Was SC Resolution 1325 on women, peace and security, an opportunity in Afghanistan or a rhetorical device? Here, we see how even the best intentions come to naught when IOs are caught in the maelstrom of geopolitics. The space to seek solutions can be brutally blocked; cultural divides can become chasms, with bridges burned.  Here the potential pathologies are caused by external factors, thwarting any serious efforts.
Revisiting IOs: Key lessons for better multilateral cooperation
In our conclusions, we examine all the pathologies and therapies set out across the book, in search of a theory that helps us understand better the functioning of IOs in our time. A key factor that determines the role of IOs is how they function in networks. In some ways, the UN has become a network of networks. Many IOs also struggle with North-South tensions, the consequences of populist anti-internationalism, and the strains of a multipolar world. Governance fails its own creations. Are there therapies for what ails them?
We have identified a few modest solutions. As IOs are balancing strategy and implementation, they need to acknowledge the problems and pay attention to daily management, for example through benchmarking and making quality measurable. Secondly, IOs should focus on building consensus, seeking areas of agreement, and developing strong technocratic networks. Third, we recommend that IOs rotate their staff across functions and locations, to become all-round internationalists and gain perspective. Fourth, IOs need to encourage downward accountability. They need to become "listening" organizations, in which the populations they serve have a real stake. And finally, IOs need to aim for greater transparency, which also requires that IOs admit weaknesses and failure.
In an era of rapid transitions, with a multi-polar diffusion of power and influence, international organizations can stand out as rocks of stability and reliability among all the turmoil. Their independent agencies can be their strengths. With our book, we have intended to highlight their indispensable roles as intermediaries between those who wield power and those who depend on such power to serve the common good.
---
To learn more about the ideas and findings of Dirk Salmons' new book International Organizations Revisited, register here for the book panel this Friday, Feb 18, 1pm ET (hybrid) 
---
About the Author
Until his retirement in 2015, Dirk Salomons was director of the Humanitarian Policy Track at Columbia's School of International and Public Affairs (SIPA). Since then, he has returned on numerous occasions as a special lecturer. Prior to joining the SIPA faculty in 2002, Salomons was a managing partner of the Praxis Group, Ltd., consulting on post-conflict recovery. From 1970 to 1997, Salomons served in a wide range of management, peace building, and policy advisory functions throughout the United Nations system. His most cherished assignment was that of executive director for the United Nations peacekeeping operation in Mozambique, from 1992 to 1993. Salomons received a "kandidaats" degree from the University of Amsterdam and obtained his "doctoraal", in comparative literature, also at the University of Amsterdam.